WELCOME !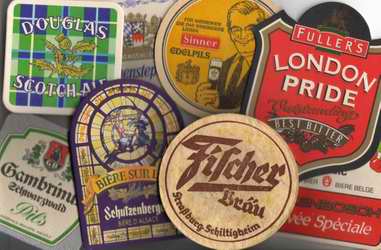 Hello and welcome!
My site is dedicated to the exchange of beer coasters. You will find there the list of my doubles classified by country as well as links to other sites of exchange. To see the back side of the printed coasters, it is enough to pass on the images with the cursor of the mouse.
I collect only coasters in connection with beer and I practice only the exchanges "1 against 1".
For all collectors of crown caps, I have also crown caps that I am ready to exchange against... beer coasters! The crown caps are not presented here, but I can send photographs of them.
And for the simple curious ones, I also present some old coasters of my region, Alsace, as well as information on the various breweries.
Then good surfing and good lucky finds!!
Last Update : 2008-08-03
© Florival Sous-Bocks, Soultz, France